Trade grades: Magic deal Nikola Vucevic to Bulls for Wendell Carter Jr., Otto Porter Jr. and picks, per report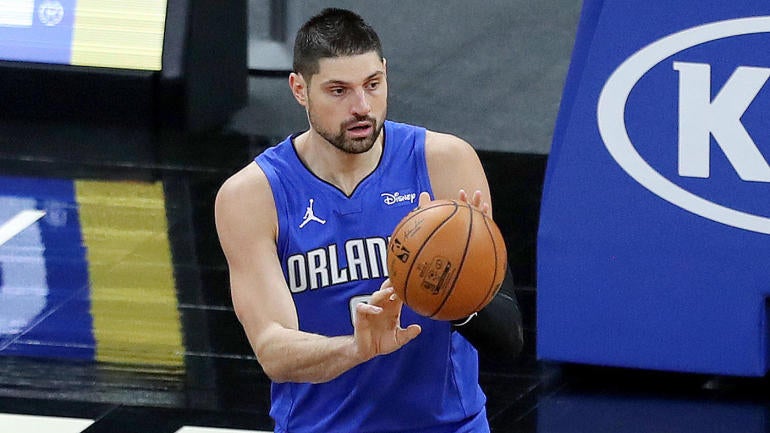 Orlando Magic has unloaded some heavy weight after t
rading All-Star
Nikola Vucevic
and
Al-Farouq Aminu
to the
Chicago Bulls
for Otto Porter Jr., Wendell Carter Jr. and two future first-round picks.
While the trade provided a complete shock for a player coming out of the All-Star game, it has already been a discussion among the organization as the team put players such as
Aaron Gordon
and
Evan Fournier on the trading block.
While
Vucevic wasn't considered as a trade chip, it's probably the best for the Orlando Magic moving forward.
As for Chicago, they weren't able to land Lonzo Ball via trade so they sought their next best option.
Bulls trade grade: A-
While the Bulls may have lost a bit of youth there, having Vucevic will surely boost their lineup up front. He's currently
averaging 24 points and 10 boards a game this season.
It's also going to provide some offensive relief for Zach LaVine, who has been carrying the entire scoring load all-season long.
Chicago is also under a win-now situation as the looming free agency of LaVine is pressuring them to at least make the playoffs.
The Bulls are also giving up Carter, who
has a lengthy injury history, and Porter, who has a hefty contract.
Magic trade grade: A
As productive as Vucevic was for the Magic, he heavily prevented the development of their young front court. He has been eating up playing time which was better used on Mo Bamba's development.
The Magic are getting slightly a higher grade here as the added shooting of Otto Porter Jr. and the injury history of Carter Jr. will make sure Bamba finds his grove in the post.
Then, the team also gets two draft picks which can be used as trade bargaining chips for draft capital.