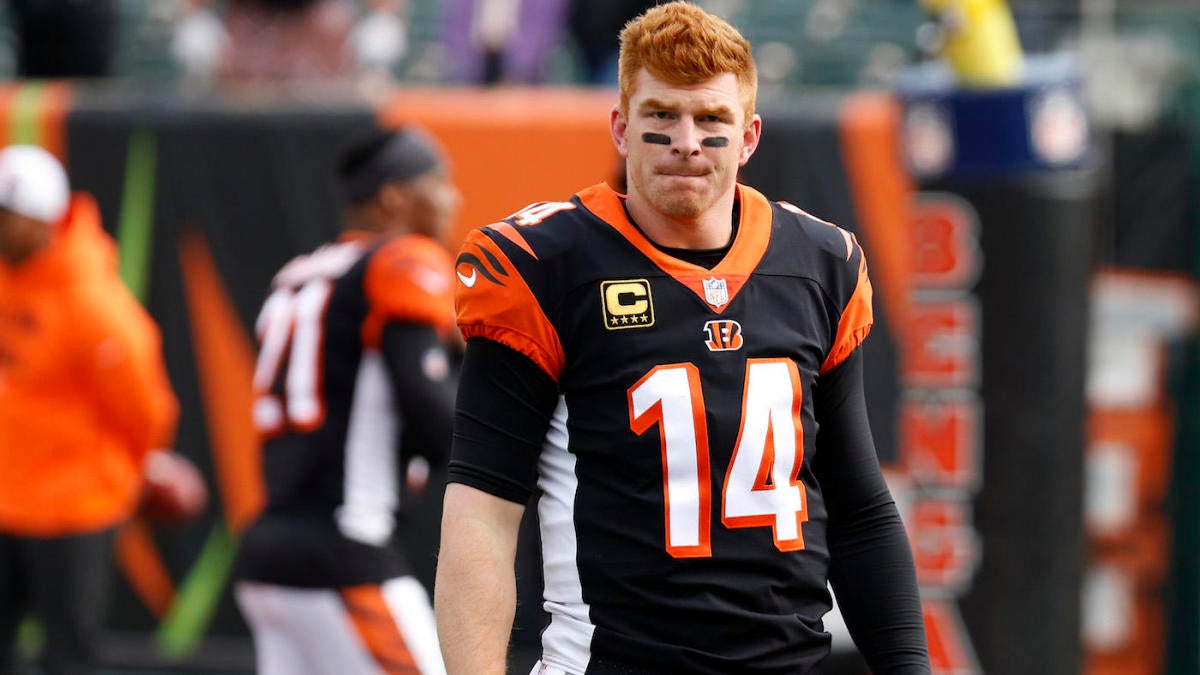 The Cincinnati Bengals want to get rid of Andy Dalton.
Greener pastures isn't awaiting the 32-year old quarterback just yet.
A powerhouse team just lost their legendary quarterback but isn't interested in trading Dalton.
Speculation ran for weeks that the New England Patriots have
the longtime Bengals starter
on their radar. The departure of Tom Brady has led to the team seeking someone decent enough to fill such shoes.
New reports have come out though that New England isn't considering Dalton to be that replacement.
Patriots not considering Andy Dalton
Reports stated that the Patriots aren't interested in Dalton and that "something would have to change" before the team even looks at Dalton.
It isn't surprising at all that Bill Belichick isn't considering Dalton despite a legitimate need for a quarterback. Apparently he's not a part of any plan from A to C.
Cincinnati seems to re
ady to move on from Dalton.
The Bengals posted a
2-14 record
in but it might be
be unfair to blame him considering he had a weak supporting cast too.
Dalton has not posted a quarterback rating above 90 for three straight seasons and isn't really much of a top-level passer compared to other candidates.
His last Pro Bowl nod came in 2016.
Who do the Patriots choose then?
The Patriots don't seem to be afraid to rebuild. They don't seem interested in
any prominent veteran currently available.
New England is reportedly unlikely to consider former
Tampa Bay Buccaneers
QB
Jameis Winston too. The currently
unsigned q
uarterback had just undergone surgery to repair a torn meniscus. It was also revealed that he had LASIK surgery.
The only known candidate New England is considering at the moment is
Cam Newton
, who's likely to be
cut or traded
by the Carolina Panthers.
If New England goes into the 2020 NFL Draft without being able to sign someone, they'll have to do with holdovers Jarrett Stidham, who's thrown just four career passes, and veteran journeyman Cody Kessler.
Will the Patriots be able to sign a new starting quarterback? Who should they go after? Leave comment and tell us who you think they should sign.