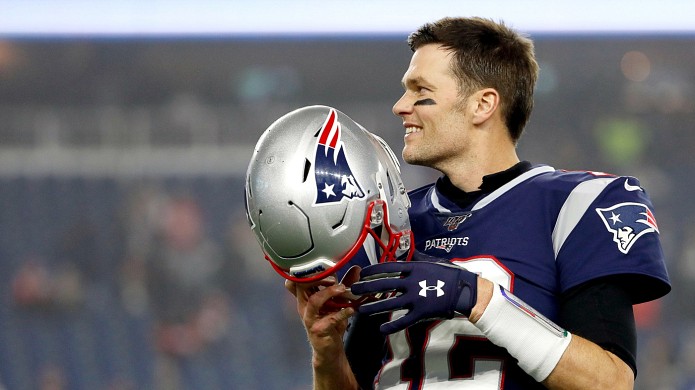 The hottest free agent in NFL history is narrowing down his potential suitors.
Tom Brady has to make a choice eventually as free agency period dwindles.
The Tennessee Titans have squashed any talks of landing the legendary quarterback after agreeing to a massive extension with Ryan Tannehill.
Reports are now coming out that the supposed frontrunner, the San Francisco 49ers are also out of the Tom Brady sweepstakes.
Brady no longer interested in 49ers?
San Francisco was Brady's first choice, however, it's the 49ers that didn't want to pursue
the
quarterback
. The team happens to be more interested in Brady's former backup, Jimmy Garoppolo.
New England is still the frontrunner to sign Brady according to reports. The
Tampa Bay Buccaneers are also potential suitors given how they are willing to go "all in" to sign the
six-time Super Bowl champion
.
Other interested teams that are a long shot from possibly signing Brady are the
Las Vegas Raiders and Los Angeles Chargers, two teams rumored to be frontrunners as well.
Amid COVID-19 threats that might move the NFL season opener,
Brady will become an unrestricted free agent in two days.
Will Tom Brady play for a new team next season? Who should sign him more? Tell us who you want Brady playing for.