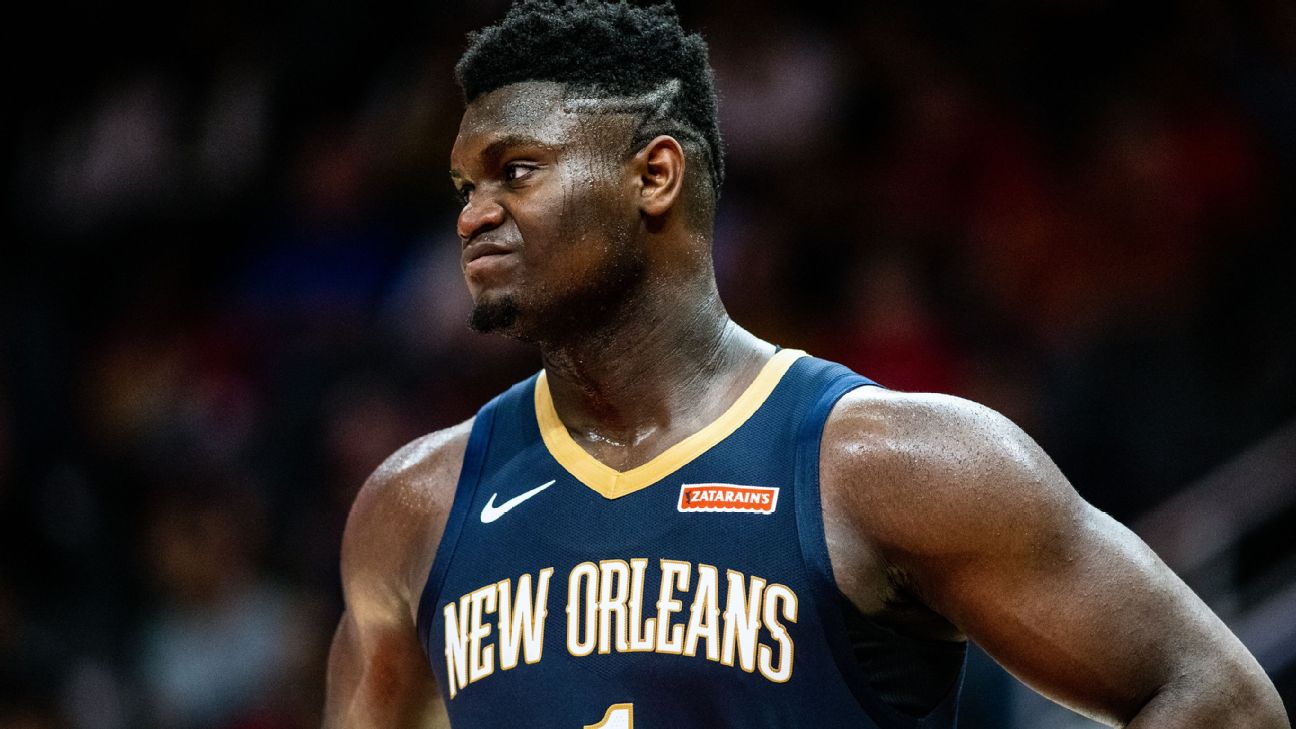 Another "what if" is the possibility of Zion Williamson going back for another year of college.
The hype was real for the 6'6, 285lb phenom, who a
fter his first ever college game at Duke was immediately compared to the likes of LeBron James.
It seemed like Williamson was ready for the next step and everyone
recognized Williamson's potential to do great things
.
It was supposed to be a given that
Williamson will leave college after just one season. His dominance and an early March Madness exit were added indicators of it.
Williamson was projected to be the consensus No. 1 overall pick in the 2019 NBA draft. It sure happened but what if he stayed another season at Duke?
'I genuinely wanted to go back'
It is surprising to find out that
Williamson didn't actually want to make an immediate jump. Williamson said he wanted to return to Duke for his sophomore season.

"Nobody ever believes me," Williamson said. "They think I'm just saying that, but no. I genuinely wanted to go back," he added.

Williamson said he knew that the NBA would still be there regardless of how long he stayed in college. There was also a chance that he leads Duke to a title.
And then the "what if" starts
Williamson has yet to play an NBA game this season due to injury which suddenly raises the question, "what if?"
What if Williamson stayed at Duke? What if Williamson suffered the same injury as a college sophomore? What if Zion enters the draft later on? Will he still go no. 1?
With all that questions in mind, people around t
he 19-year-old
he must go pro. Even Duke coach
Mike Krzyzewski wanted him to go pro despite the fact that having Williamson back for his sophomore season would be a huge boost.
He would take it as a sign that he was meant Williamson to go pro.
Was it the right decision?
Williamson was eventually convinced that turning pro was the best idea
after talking with his mom and stepdad. It turns out the decision was right.
First, he is getting paid to train on an NBA-level which will help hone his skills even before he makes his pro debut. Blake Griffin, Joel Embiid, and Ben Simmons all benefited from this practice.
Stalling your NBA debut after having a not so fatal injury does wonders for a top rookie. They recover early then train longer even far after the doctors have cleared them.

At this point Williamson probably doesn't regret going pro. The access to better training facilities, proper scientific nutrition for his physique, and
a two-year, $20 million deal is never a bad choice.
The goal right now for
Williamson is to work his way back from a knee injury he suffered during the offseason. He is inching a bit closer to a return but it isn't feasible to do so this season.
It might be a better idea to use this layoff to chip off some units at Duke. Education should still be a priority for life after the NBA.
Was it a good idea for Williamson to go pro? Should he have stayed at Duke? What if the injury occurred while he plays his sophomore season? Tell us your thoughts on the no. 1 overall pick.