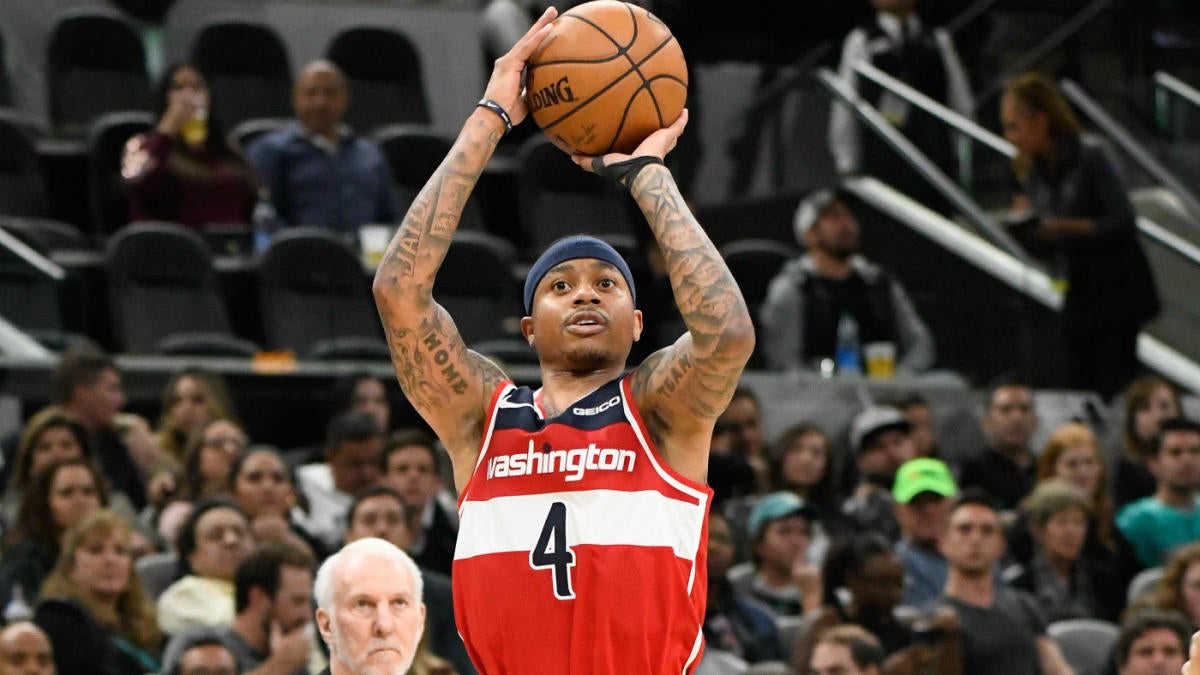 Isaiah Thomas knew this was coming. He was the victim though.
The Washington Wizards point guard was flipped off by a fan who said
"F*** *** b****" tree times to him. Thomas then walked to the stands and in front of the fan to confront him.
Though the actions were justified and nothing similar to the "Malice in the Palace" happened, the NBA still sided with the fan and punished the victims. Thomas had to suffer the consequences.
Thomas suspended for fan altercation
Thomas, was slapped with a two-game suspension upon which, he took to Twitter is frustrations
"B*******," Thomas posted on Twitter.
It isn't hard to figure why Thomas was frustrated since he did not engage in anything other than telling the fan to stay in his place. "I'm not going to be disrespected in any way," Thomas said.

It was obviously just self defense without any violent altercations.
League rules
It is an NBA rule that players aren't allowed to go into the stands to confront a fan. The league is avoiding escalations as it opens the door to much worse things. The next fan can possibly be serious with getting dirty with the players.
The league made Thomas the sacrificial lamb to set an example. The suspension is going to cost him $32,000, which isn't small for a player of his contract.
The NBA wants players to point out fans crossing the line instead. That way, security can remove the offending fan out of the building. There have been multiple incidents across all sports where a player confronting a fan has lead to some ugly incidents.

This isn't Thomas' fault at all but someone has to take the fall in order to teach players to calm tempers. As long as security reinforcements will be made, maybe pointing is actually a safer alternative.
Does Isaiah Thomas deserve to be suspended? Is the league at fault as well for not hiring enough security personnel and installing more cameras for evidence? Tell us what you think.