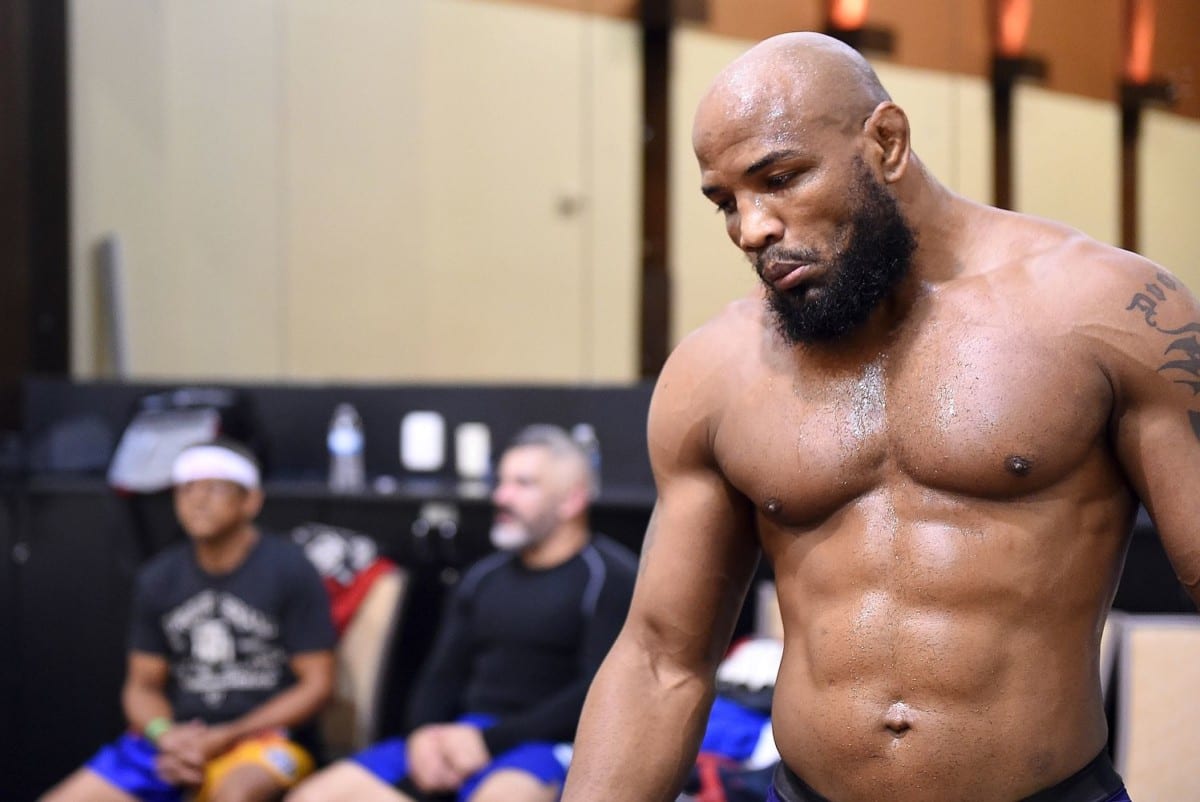 Yoel Romero is still hoping that the universe be good to him despite losing three of his last four fights.
He is still angling for a UFC middleweight title shot when he heard news that Paulo Costa got injured.

Costa earned a shot at current champion Israel Adesanya after beating Romera via unanimous decision at UFC 241 in August. Costa's manager however stated that his client
had to have surgery on his biceps and rehab for it will only allow him to return sometime around April 2020.
Adesanya will have to sit too long if he is to wait for the rightful no.1 contender for his title which is why the UFC might want to search for a new opponent.
Romero angles to replace Costa for title fight
Costa is the rightful challenger, coming off of victories over Uriah Hall and Romero en route to a spotless 13-0 record. But with him sidelined, there is another obvious choice.
"I want this fight to happen because many people talk, 'Who is the true (champion)? Who is the real champion of middleweight?' And the people know who it is because everybody has seen what happened the last three fights before. Now Israel has the belt, the people want to see who is the real champion," Romero said on Monday's edition of Ariel Helwani's MMA Show on ESPN.

Adesanya is open to fighting Romero and Romero would like to fight Adesanya. The problem is that Romero is currently 1-3 in his last four bouts. It's going to be unfair to the who have put up some good win streaks.
Who else are deserving for a title fight?
A title rematch with Robert Whittaker is the most feasible idea however, Adesanya cleanly won the belt from him via second round knockout.
A fair choice could be Jared Cannonier, who is 3-0 since he dropped to middleweight in 2018. He also holds a knock out win over Anderson Silva which is a solid boost for any fighters resume.

Romero has insisted on a couple of moral victories where he didn't think he lost fights. He didn't regret any alleged participation he had in his controversial win over Tim Kennedy and justified all his tactics are clean.
Whether or not the UFC decides to reward Romero for his losses, it isn't ours to decide.
We know Romero can think the other way at times but does he really deserve a title shot? Let us know in the comments below.