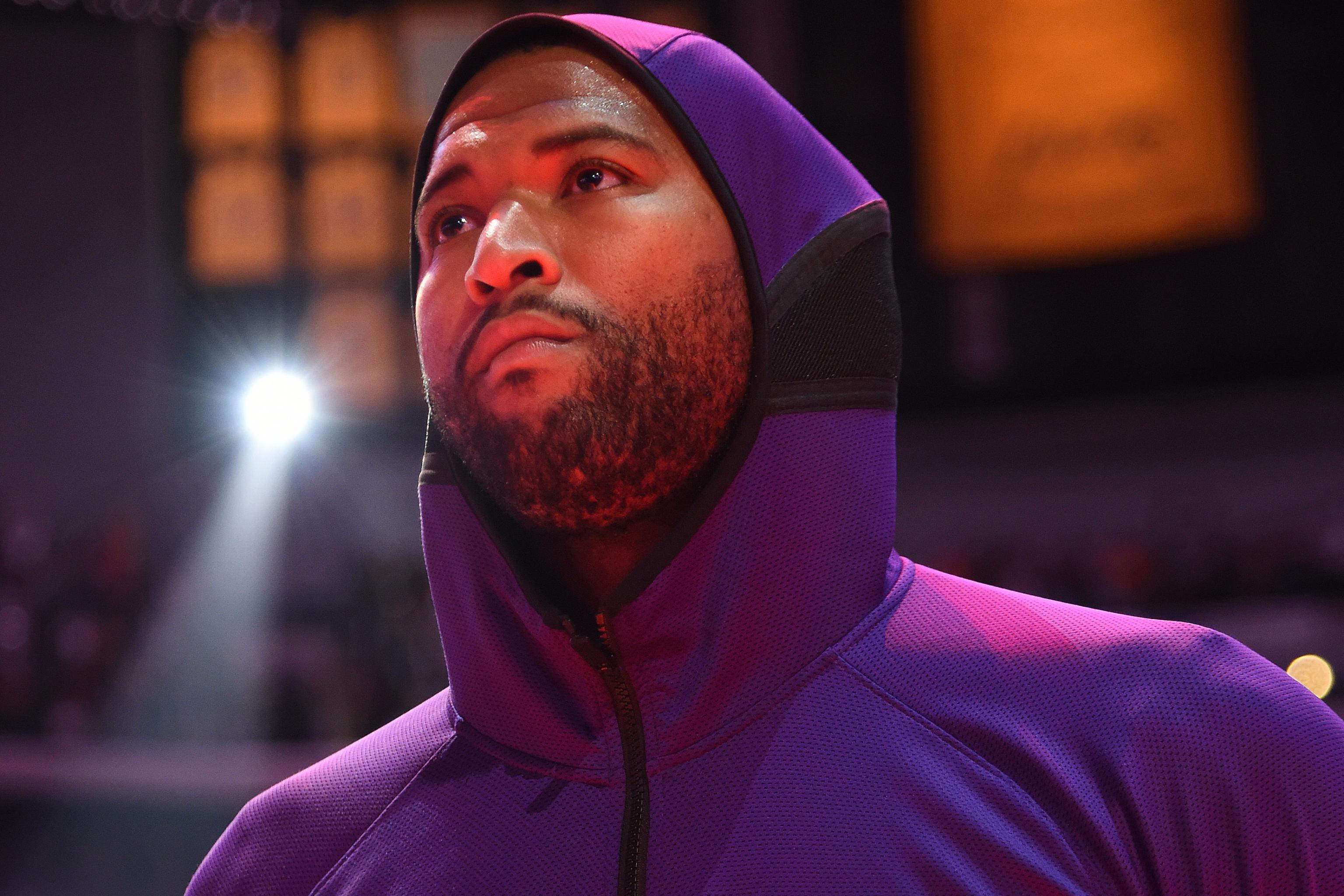 Laker fans rejoice as Demarcus Cousins might make it if the Lakers happen to make the playoffs.
An NBA-appointed doctor ruled
"Boogie" as
substantially more likely than not be out through June 15.
The Lakers
will take the
disabled-player exception
that comes with that prognosis.
The team however are not ruling out a possible return for Cousins in the playoffs.
It will be remembered that
Cousins tore his ACL in August. The injury led to the Lakers signing Dwight Howard who seem to have revived his
career with his second stint with the team.
Not closing the door on Cousins' return
In an interview before Sunday's game against the Charlotte Hornets,
Lakers coach Frank Vogel said
"We've not closed the door on that," as he referred to
the possible early return of one of his All Star big men.
"We'll just — we're going to be a wait and see. With these injuries that are long rehabs, you have to see and take it kind of month to month and see where he's at. But we've not closed the door on a possible return for him," Vogel added.
Will Cousins be able to return this season?
The original diagnosis for Cousins' injury is that he'll will miss the entire year. The problem is there are several other reasons that suggest Cousins won't play at all this season.

First is the Lakers' loaded roster. The team has a lot of depth, especially at center and may need to waive one if plans of pursuing Andre Iguodala are true.

Next is that
Cousins is currently facing a
domestic-violence charge
. If he has to face legal sanctions, he will be ineligible to play for the time being.
Lastly, teams may think negatively about
Cousins' $3.5 million salary in terms of trade talks.
On an expiring contract, Cousins might also hesitate to rush his return.
His brief return last season boosted offers for him a bit compared to his salary with Golden State. Cousins still needs to get perfect healthy to draw guaranteed money next summer.
Will DeMarcus Cousins be able to return this season? How about at least making it to the playoffs? Tell us what you think about Boogie's situation.