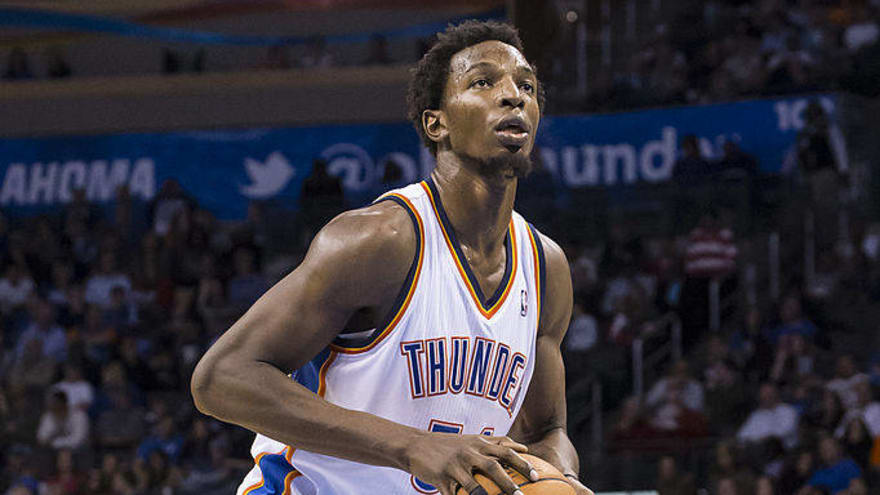 The Golden State Warriors are in need of some big men to cover the huge hole of their front court departures this offseason.
The team is only going into the preseason
but they're reportedly already looking for reinforcements at the center position.
A seemingly endless stream of injuries hav haunted the Warriors' frontline. Fourth year forward
Kevon Loon
ey is suffering a hamstring strain.
Newly acquired free-agent signing Willie Cauley-Stein
will miss all of training camp with a foot strain.
Cauley-Stein will be
out until late October.
Second-round draft pick Alen Smailagic, is out for a "foreseeable future" with an ankle sprain.
With all these injuries to their front court rotation, who will the Warriors turn to?
Warriors work out with Hasheem Thabeet
The Warriors will do any practical move to at least restore some
big men depth. Even if it means taking a risk on Hasheem Thabeet.
The Warriors reportedly brought in a former No. 2 overall pick for a workout Friday. It will be Thabeet's chance to get back in the NBA.
Thabeet was picked
No. 2 in the 2009 NBA Draft by the Memphis Grizzlies. His play back in college definitely justifies how high he was picked.
He was not able to replicate the same success in the NBA. The pressure is bigger now than his rookie season since Thabeet was in the same draft class as James Harden, Stephen Curry, and DeMar DeRozan.
His NBA career averages are dismal. Thabeet only averages 2.2 points, 2.7 rebounds and 0.8 blocks per game in seven seasons in the league.
Thabeet recently played in t
he NBA with the Oklahoma City Thunder ba
ck in 2013-14.
Not much expectations
Thabeet he has been out of the league for quite some time now. He has stayed active playing in minor leagues overseas in the hopes of another chance in the NBA.
Not much is expected from Thabeet. He is limited offensively on a professional level. He does not have the same confidence he had on defense when he was in college.

At the very least, Thabeet will offer Looney-type contributions on the defensive end provided he gets given a chance to break into the Warriors' rotation.
Will Hasheem Thabeet provide value on a depleted Warriors front court? Does he deserve another chance in the NBA? Tell us what you think.
For more SportNuz, click here for the latest updates.