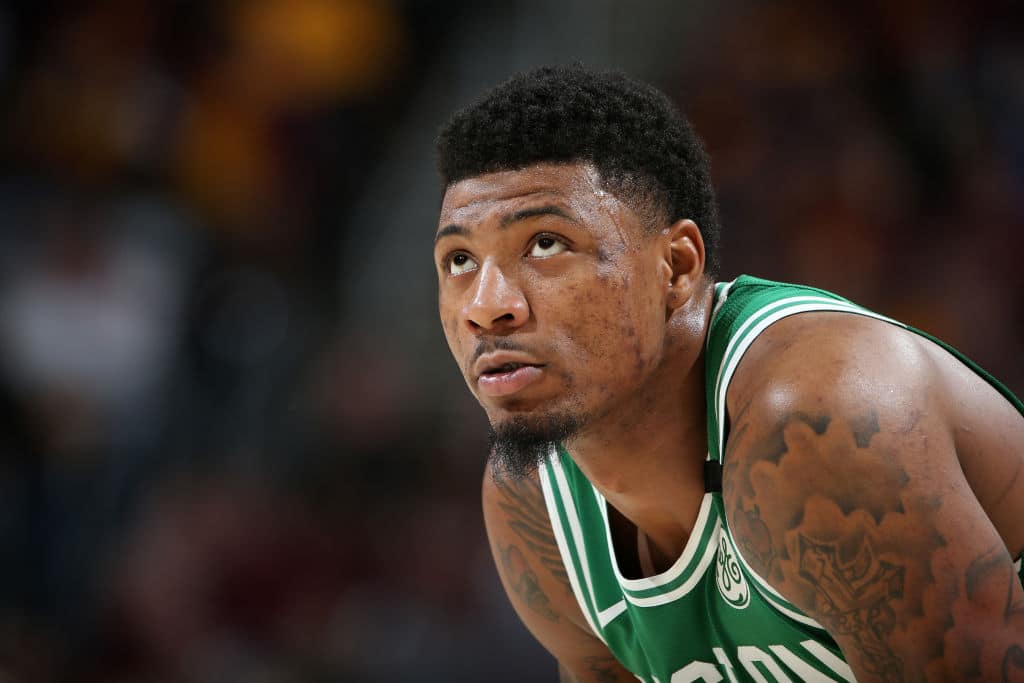 More NBA players have tested positive for coronavirus.
Multiple NBA teams announced that it had players who's tests returned positive for COVID-19.
Two unidentified Lakers players tested positive
Reports stated that two Los Angeles Lakers members tested positive for COVID-19.

JaVale McGee was dealing with
asthma and dealing with pneumonia last season, however, his tests turned out to be negative.
Celtics defensive ace Marcus Smart positive for coronavirus
Boston Celtics announced that one of its players tested positive for COVID-19.
They soon confirmed that it was Marcus Smart who was affected. The Celtics guard was thankful he self-quarantined after being tested five days ago.

"I'm OK. I feel fine," Smart said. "I don't feel any of the symptoms. But I can't stress enough practicing social distancing and really keeping yourself away from a large group of people. Just really washing your hands — and help protect yourself and help others by protecting yourself," he adds.
76ers announce 3 cases
The Philadelphia 76ers announced earlier Thursday that they too are dealing with three cases among the team.
The entire organization was tested, producing three positive results. The team did not disclose who were affected.
Nuggets announce positive test too
The Denver Nuggets also announced that a member of their organization tested positive for COVID-19 bud did not disclose who.
The team was recommended to do their training at home as all wait of the NBA's decision regarding the season.
Other confirmed coronavirus cases in NBA
Utah Jazz was the first to have a confirmed case when center Rudy Gobert tested positive first before teammate Donovan Mitchell later tested positive as well.
Detroit Pistons forward Christian Wood was also confirmed to be positive for COVID-19, which was immediately associated with his matchup with Gobert during the Pistons-Jazz game.
Kevin Durant of the Brooklyn Nets was the latest confirmed case but the team announced that four more players had tested positive as well.

NBA commissioner Adam Silver confirmed on Wednesday that eight NBA teams had undergone coronavirus testing.
Will the NBA be able to resume its season after all these cases? How will this affect the players physically and mentally once everybody gets cured? Leave a comment and let's talk about the suspended NBA season.