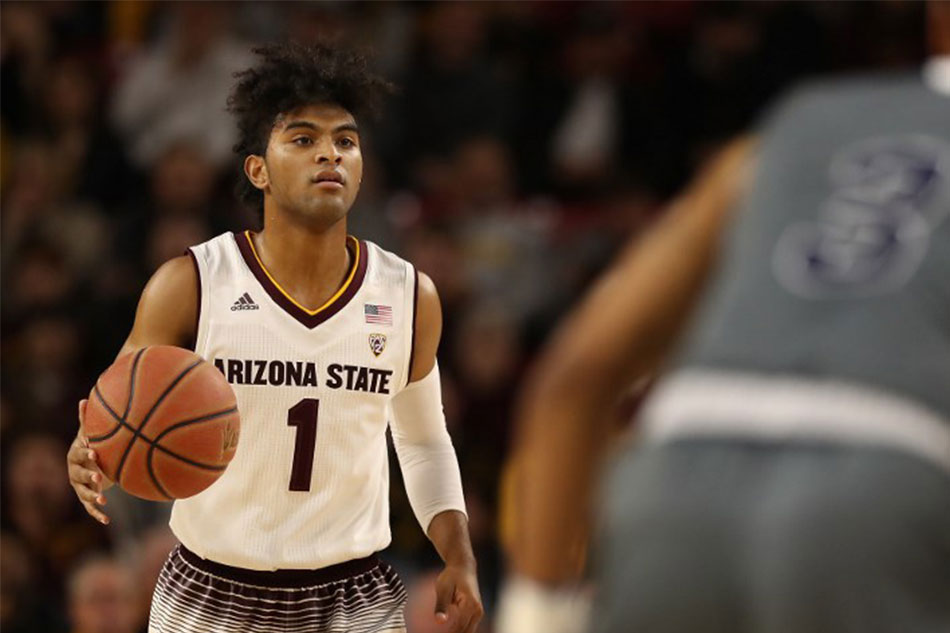 Remy Martin has declared for the 2020 NBA Draft.
The Arizona State junior had a breakout season for the Sun Devils averaging 19.1 points, and 4.1 assists as he took on more of a scoring role in his third season.
The six-foot point guard led Arizona State in scoring after taking on more responsibility with the team.
Despite the improvement, NBA scouts still remain to be skeptic how his size, or lack thereof will fair against bigger competition.
Remy Martin declares for NBA Draft
Martin may just be testing the waters but his declaration for the draft means his NCAA career is over.
The 21-year old is one of the smaller guards in the draft. Once cause for concern is how he would hold up defensively, as NBA point guards are trending bigger and bigger in recent years.

Unfortunately for Martin, the traditional pre-draft processes are currently in limbo due to quarantine procedures. In-person workouts will rather be held, and even potentially cancelled.
The in-person workouts and scouting may or may not boost his chances. Amateur tapes mean nothing in elite-level basketball.
Will Remy Martin make it to the NBA? Is he a first or second rounder? Which team will pick him in the draft? Leave a comment and tell us your thoughts.