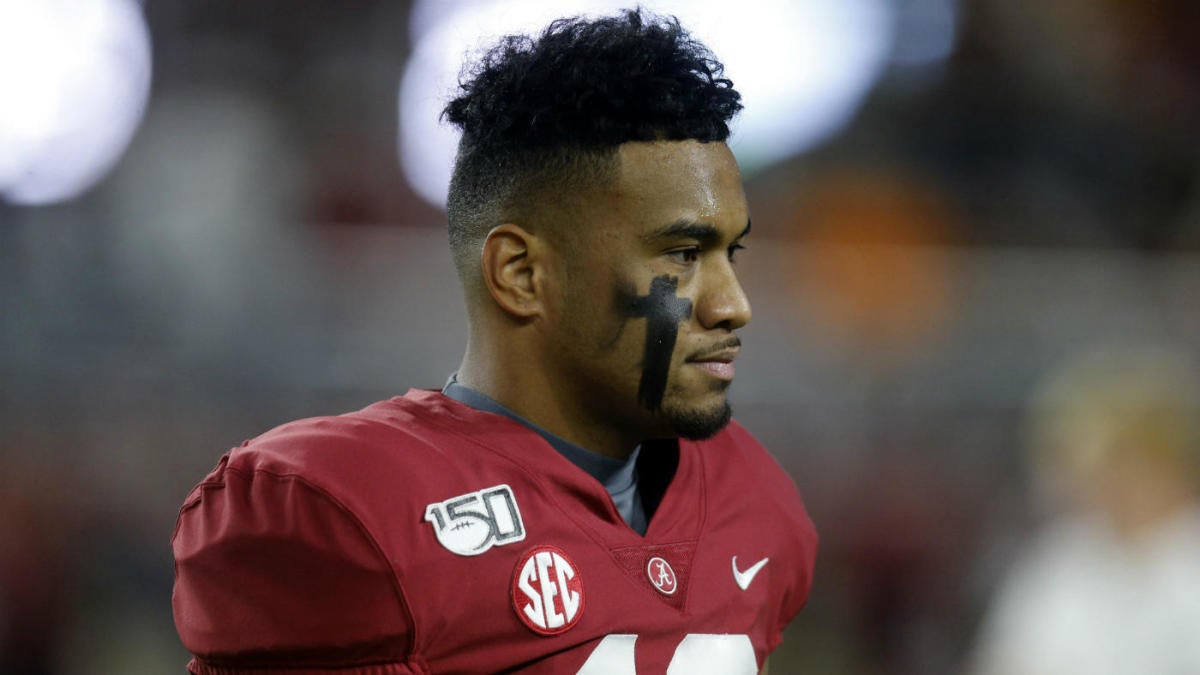 Tua Tagovailoa announced that he will enter the NFL draft this year after a college career that began with a boom before ending with a devastating injury.

Tagovailoa
announced his decision Monday which ended speculation that he will be spending another year after being seriously injured.
He underwent surgery on his right hip last November.
The
Alabama quarterback is
projected to be a potential No. 1 overall pick before getting injured Nov. 16 against Mississippi State.
Tagovailoa recovering from injury
Alabama team surgeon Dr. Lyle Cain said the quarterback's prognosis was "excellent" and predicted a full recovery.

Tagovailoa feels he'll be able to play next season but isn't certain how high he'll be drafted. "It's a unique situation, for sure," Tagovailoa said.
"Really, the biggest thing they want to do is just see that we can move and we can just be back to how we were playing prior to the injury," he added
This isn't the first time
Tagovailoa has had other injury issues in the past. He suffered an ankle injury in his sophomore season which caused him to leave the Southeastern Conference championship game against Tennessee.
He also suffered a high ankle sprain in a game against Arkansas.
Tagovailoa
returned to throw for 418 yards and four touchdowns in a loss to No. 1 LSU but got injured again late in the first half of the next game.
Tagovailoa still a top prospect
The left-handed passer from Hawaii is one of Alabama's most prolific passers, and most popular players. The QB sensation made his mark as a freshman in the national championship game two years ago. Tagovailoa came off the bench to lead the Crimson Tide to a comeback win over Georgia, throwing the game-winning touchdown to DeVonta Smith in overtime.

He won the starting job over Jalen Hurts that season b
ut it was his team well before that. Hurts would then transfer to Oklahoma
after the season where he was the Heisman runner-up while leading the Sooners into the playoffs.

"My three years at the University of Alabama have been a roller coaster," Tagovailoa said. "I've had my fair share of many ups and a handful of downs. And I couldn't be happier to know that with all the successes and failures I've had at the university, it has prepared me for life in general," he shared.
Will injury problems hurt Tua Tagovailoa's draft stock? Let us know what you think about the Alabama QB.