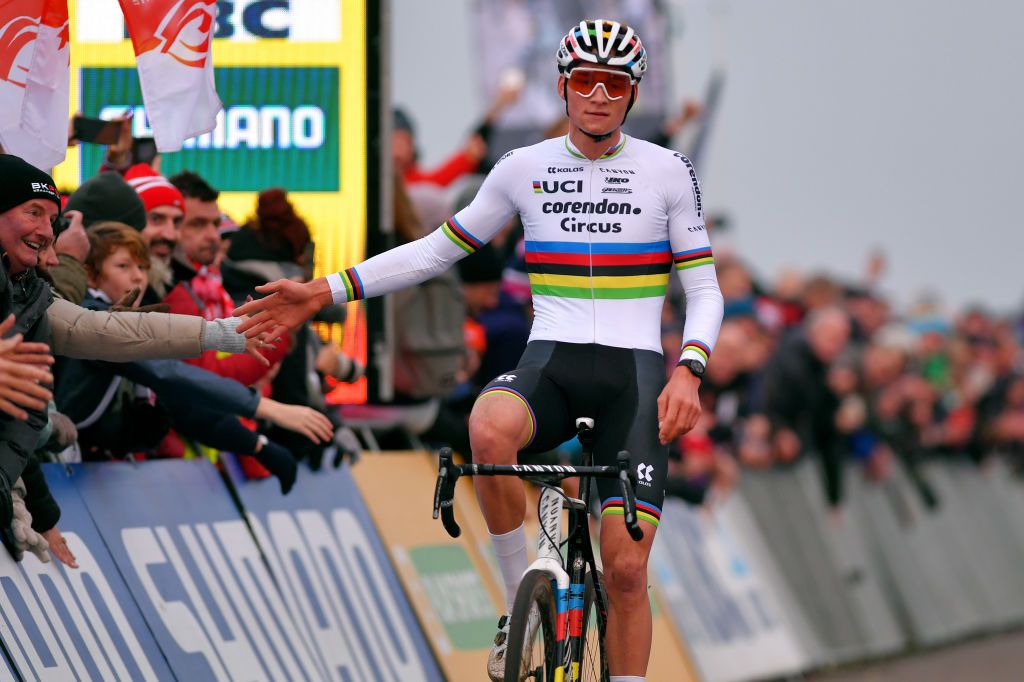 Cyclo-cross World Champion Mathieu van der Poel has won another
UCI Cyclo-cross World Cup.
The
Corendon-Circus team member
won his fifth World Cup round of the season in Koksijde, Belgium.

The 24-year-old bounced back from a troubled start as he spectacularly passed the whole field in the opening lap and stormed away to the seventh win of his season.

"I think it was definitely one of my best first laps ever," Van Der Poel said.
Troubled start
A number of riders were halted by a crash in the first corner. Belgian road champion Tim Merlier of Team Creafin - Fristads was one of those halted.
Van der Poel also got halted on top of being given a poor start position from the UCI after he didn't take part in the first World Cup rounds in the USA.
Joris Nieuwenhuis of Team Sunweb led the field just ahead of
Mathieu's older brother D
avid, who also had a great start in the race. There are only a few riders including Merlier who were. behind
Mathieu before he took off in the opening lap.

After tackling the first sand dunes, the younger Van der Poel was started to overtake one rider after the other.
"I got stuck behind a crash in the first corner and I wanted to take my time to get back to the front but I felt immediately that I had really good legs. Before I knew it, I was back in second position. I rode my own race. That's always a good idea here in the sand. It's the easiest way," Van der Poel said in his post-race interview.
Van der Poel
has now won seven out of seven races this season after taking his 33rd consecutive cyclo-cross victory.
What can you say about
Mathieu van der Poel's impressive comeback? Let's talk about it in the comments below.