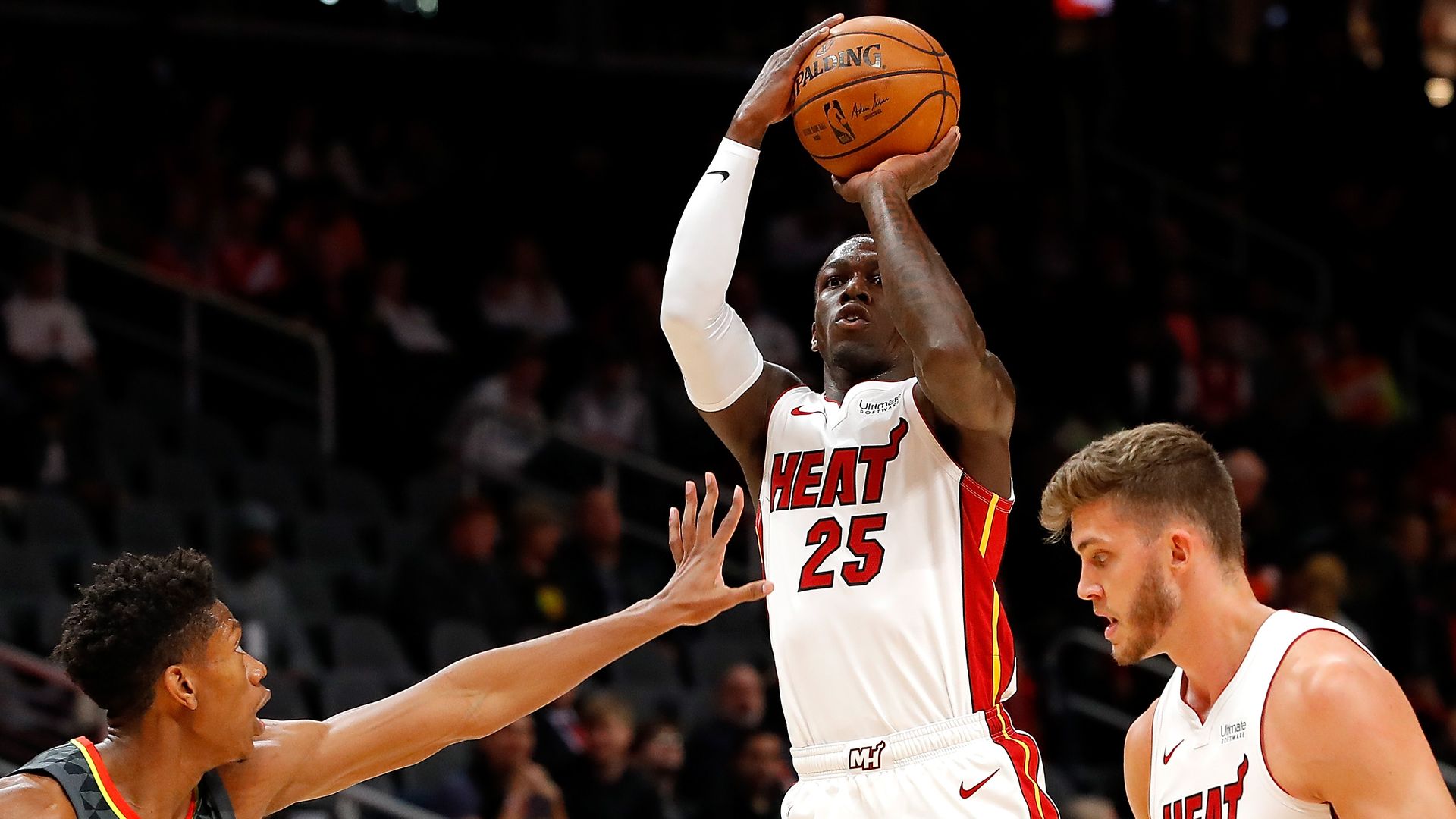 The Miami Heat
have have pulled off some surprises in their rookies.
First, their lottery pick Tyler Herro is outperforming some of those drafter before him. Now, an undrafted rookie they signed sits
atop the NBA Rookie Ladder.
The name of that rookie is Kendrick Nunn.
Undrafted rookie listed at top of NBA Rookie Ladder
Most believed Herro will be competitive in the rookie ladder. Nobody expected Nunn to end up on top of the rookie rankings in
Week 1 of the NBA season.
Nunn declared for the 2018 NBA draft but ended up not being drafted at all. He spent a season in the G League as part of the
Santa Cruz Warriors.
In the G League, Nunn averaged 19.3 points per game which was enough to convinced the Miami Heat to sign him this offseason.
He didn't disappoint as he scored 40 points against the Houston Rockets.
The good numbers continued into the regular season as he scored a total of 112 points in his first five games.
It was the most made by a rookie since Kevin Durant posted 113 in 2007.
The biggest revelation for the Heat
Nunn is technically still a rookie as per NBA rules. It surely helped that he spent some time feeling out his game against two-way pros in the G League first.

Zion Williamson is still healing from injuries and will surely have his say once he's fit to return. If Nunn continues his impressive play, there's a possibility of another "sophomore robbery" coming.
It's going to be a little bit fairer though since Nunn didn't get a year of actual NBA-level training prior like Blake Griffin and Ben Simmons did in the past.
Nunn earns starting job
The Heat have trusted Nunn with the starting spot with Herro coming off the bench. All seems effective as the team is currently second in the east with a 4-1 record in their first five games.
Nunn's hot start has won over fans in Miami as his underdog story continues to grow. Whether his current numbers dip or not, everyone knows now what he is capable of. His and Herro's play also takes off some of Jimmy Butler's workload as the team's no.1 option.
Heat starting center Bam Adebayo should also break out this year with Hassan Whiteside's departure. A lot of attention will come off Butler, who can focus more on finding other ways to help his team create.
As for Nunn, if he proves he can be consistent for 78 more games, then it makes sense that he becomes a bonafide Rookie of the Year candidate.
Is Kendrick Nunn for real? Will he be able to maintain this high level of play all throughout the season? Tell us what you think about this undrafted rookie.