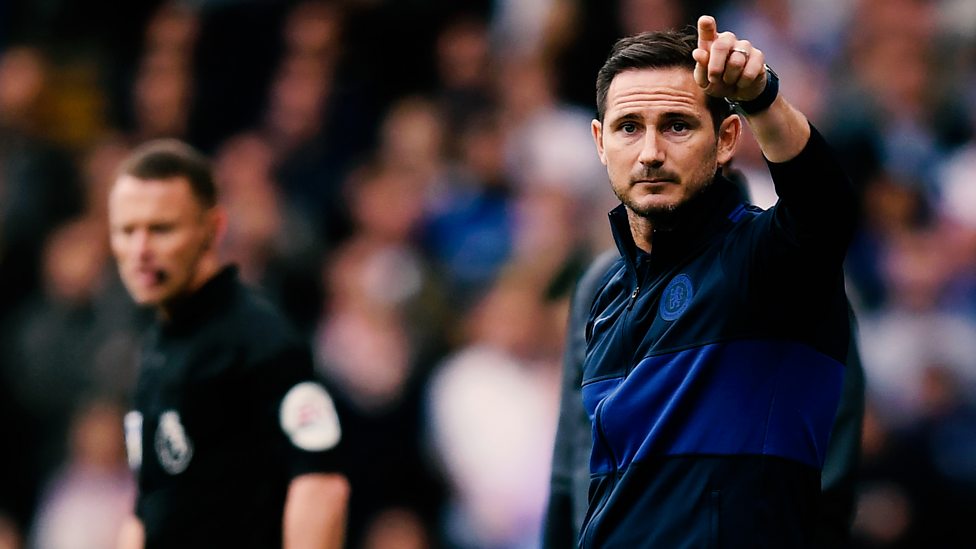 Chelsea legend Frank Lampard is having a tough time turning his success as a player into his new role as the the club's manager.
Things aren't going well at Stamford Bridge for quite some time now. There was a wave of excitement in the atmosphere though despite Chelsea's loss to league leaders Liverpool.
Fans have backed Lampard for creating a style and an identity, while playing exciting soccer. His building process of
using a spine of young academy products has allowed new players to step up at the highest level.
Rebuilding process
The club has been hampered by a transfer ban. The loss of Eden Hazard in the summer added a huge blow to the club.
Chelsea had 11 shots against Liverpool's three. They were also the better team in the second half. The problem is they never converted on those opportunites.
Fans were happy even in defeat. The morale at Stamford Bridge is high as this rebuilding process showed a lot of promise moving forward.

Even Lampard has a lot to catch on being the least experienced manager in the Premier League. Through time he must keep Chelsea among the league's elite.
Issues to be fixed
Chelsea's biggest issue is defending. The club has conceded 13 goals In six games. Conceding an average of more than two goals per game is not a good stat in football.
Only
Norwich and Watford
have conceded more goals this season. That puts Chelsea at third worst in the league.
The team is playing decent in open play. They are able to hold their own despite lapses in positioning on defense.

Liverpool's two goals came from dead balls. Chelsea has to be better organized on defense.
Conversion is another key issue. The team is unable to convert the good number of opportunities they are getting.
Just last week Chelsea failed to convert a single goal in 22 shots against a disheveled Valencia side. They even lost that match.
In the Liverpool game, Abraham, Batshuayi and Mount failed to convert on the chances they didn't take.
Where will Chelsea end this season?
Lampard's Chelsea sits at 11th place right now.
Maurizio Sarri's team
won their first five matches
last season and finished in the top four.
The team reached the League Cup final won the Europa League last season. Ironically, fans aren't as happy as they are last season. Lampard just has to reach the
very high bar
Sarri set last season.
The current team of young academy graduates are
getting better with every game. There definitely are many positives for Chelsea moving forward.
It will take a lot of work though to establish themselves back in the Big Six.
Is Frank Lampard the right man for Chelsea? Where will Chelsea place by the end of the season? Tell us your thoughts on this young squad.